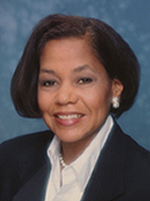 Jacqueline Glaster, M.A.
Leadership Coach
Leadership Coaching

Essential Basics of Successful Leadership

Positive Team Building

Effective Listening Skills

Change Agent Role

Resource Development

And More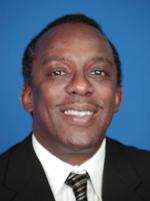 Leon Glaster, MBA
CFO & COO Consultant
Chief Financial Officer & Chief Operations Officer Consulting

Financial Analysis

Site Acquisition & Development

Grant & Funding Support
---
Jacqueline C. Glaster, M.A.
Bio
Jacqueline Glaster has dedicated her career of over 30 years to working for Public Benefit Corporations (nonprofit & public organizations) in positions including Teacher, Executive Director, Consultant and Leadership Coach. She is currently Vice-President of Glaster & Associates, an innovative business solutions consulting company.
Jacque received her Bachelor's Degrees from the University of California, Berkeley and her Master's Degree in Education from Stanford University. She also received a certificate of completion from Harvard University's School of Business in Strategic Perspectives in Nonprofit Management.
In 1990 she became the Chief Executive Officer of the Boys & Girls Club of the Peninsula (BGCP) located on the San Francisco Peninsula. Her leadership took this small local nonprofit from a distressed organization struggling to raise a $500,000 annual budget to what is today a growing multi-million dollar operation.
Early in her career as CEO of BGCP, Mrs. Glaster became closely acquainted with Dr. Condoleezza Rice. She helped facilitate a merger between the Boys & Girls Club of the Peninsula (BGCP) and the newly formed nonprofit called The Center For A New Generation (CNG) founded by the Rice family, Susan Ford Dorsey and other local community philanthropists to provide a more rigorous after-school program for motivated children in the lower-income areas of the community.
Mrs. Glaster led this new organization and combined board through a capital campaign to build a new, state-of-the-art Boys & Girls Club in a neighboring city and completely rebuild the original club in this area into a beautiful new facility. BGCP now provides top-rated after-school educational enrichment and recreational programs for more than double the number of children.
Mrs. Glaster is currently working under the auspices of Dr. Rice and The Boys & Girls Clubs of America (BGCA) to expand the CNG program to other local Boys & Girls Clubs throughout different areas of the USA. She has had the privilege of serving on a number of boards and committees with accomplished individuals including Margaret Donohoe and Burt Nanus. She has attended many seminars and conferences featuring experts such as Stephen Covey, Jim Collins and other acclaimed specialists whose work she promotes in her Leadership Coaching material.
---
Leon Glaster, MBA
Bio
Leon Glaster has worked with federal, state and local government organizations for over 30 years as a Chief Financial Officer, Chief Operations Officer and a Chief Internal Auditor. His primary area of expertise is restructuring organizations that have severe financial and system deficits. Leon is highly skilled in asking the right questions that get at the root causes and implementing the appropriate corrective action.
Leon has a B.A. degree from the University of Oregon in Business Administration and an MBA from The Anderson School of Management at the University of New Mexico. He holds several higher learning certificates and has authored a public agency financial accountability manual.
Mr. Glaster has been a key member of several major school district and municipal turnaround teams. The districts were able to reestablish financial sustainability and/or regain their local control from the state. The results of these high level turnaround efforts have been outstanding. Leon's ability to locate and garner revenues from private, state and federal resources is remarkable. He's been acknowledged and awarded for his adeptness in securing funds and stabilizing budgets experiencing desperate need of balancing and salvation from the brink of failure.
Leon is gifted with the sense of correct decision making and immediate action needed to redirect an organization towards a financially successful focus. Another of his major strengths is associated with his knowledge and disposition of building healthy relationships and positive attitudes with involved people while linking them to the important data and necessary track to help them sustain their direction in the proper path of completing their goals.
Mr. Glaster has a mastery of critical programs and subject areas which include financial systems and services, budget development, facilities management, food services operations, purchasing and procurement systems, special education and information technology. He has key affiliations with various public finance organizations and has served on various federal, state and local financial/budget "think tanks" and committees.
Mr. Glaster has been a trainer and presenter for the ACSA Business Academy for Advanced Budgets and the Business of Personnel, the CASH Urban Schools Facility Committee and County School Insurance groups. He has been awarded the "Outstanding Administrator of the Year" and is an acclaimed financial consultant throughout several states.